Introduction
For brands who have already set foot in, or are geared up to enter the vast consumer market in the APAC region, Lunar New Year (LNY), or Chinese New Year (CNY), is definitely one of the biggest holidays and shopping moments in this market. Just like Christmas in the western world, LNY is a can't-miss opportunity for companies and marketers to build brand awareness, resonate with APAC consumers and drive sales.
A sound localisation strategy is the key to stand out for such a culture-based festival. For over a decade, many global luxury/high-end brands have tried to tap into it using a trial-and-error approach, and those who didn't do their homework when it came to understanding and interpreting LNY culture properly found their hard work and heavy investment often backfiring.
In this blog, we will provide advanced tips and suggestions to help brands win big in the upcoming 2023 LNY in China.
Essential facts
For brands less familiar, here's some quick context. CNY is also known as Spring Festival and celebrates the start of a new year in the Lunar calendar. Its date in the western calendar varies every year - the next CNY falls on Sunday, 22nd January 2023.
CNY celebrations last for half a month and end with the Lantern Festival (5th February, 2023), the first seven days are always set as a public holiday (22nd-29th January, 2023) in China.
The 22nd of January, 2023, marks the end of the current zodiac year of the Tiger and the beginning of the year of the Rabbit. Like western astrology, Chinese people always associate different attributes with each zodiac animal. A few of the Rabbit's attributes are usually: gentle, quiet, elegant, alert and quick, skillful, kind and patient.
Engage with your audience through emotional appeal
As mentioned above, if brands only make perfunctory gestures to court Chinese consumers, it may inflict seismic negative impacts on brand image and reputation. A brand has to adapt and customise its branding messages to the CNY culture to successfully connect with the local consumer. It could be designing a CNY special collection that's tasteful and appealing to the local audience's eyes, seeking a co-branding collaboration with one of the local culture icons, or tapping into Chinese' common good memories about CNY to form a deep connection with them.
Capsule Collections (Product design)
During the Chinese New Year period, it is common for retail brands to release limited collections, such as capsule collections, to appeal to the relevant audience. These collections often feature the Chinese zodiac of the year, a traditional symbol of good luck and fortune, as well as red and gold colours. However, relying solely on the year's zodiac animal and traditional colour scheme can sometimes be perceived as lazy and superficial by Chinese consumers, particularly for well-known brands. For example, some luxury brands have faced criticism from Chinese consumers for their Chinese New Year collections, which were viewed as 'tasteless' and 'lacking in creativity'. To stand out in Chinese New Year marketing, it is important for brands to go beyond the obvious symbols and consider what will truly resonate with their target audience.
What can global brands learn from this? 
We suggest brands take a more strategic approach before simply putting rabbit signs on their usual product lines directly. That means carrying out market research to understand the cultural dynamics and values behind CNY traditions, and to ascertain local consumer preferences. Based on this local market knowledge, brands should dive deep into the real connections between CNY culture and proprietary brand values to deliver an authentic brand culture that will impress Chinese consumers. Here are a few positive examples for your reference: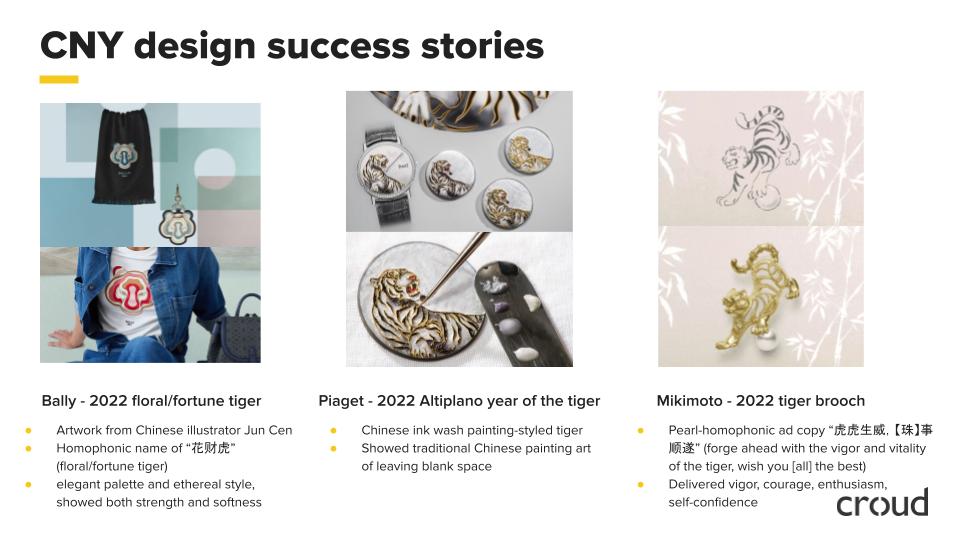 Feeling inspired but not sure if your CNY product design ticks every box in Chinese consumer aesthetics? Get in touch and let our local marketing experts lend a hand.
Co-branding
On top of product design, there's more you can do to show you know what Chinese consumers like! 
A more advanced approach for CNY campaigns is to seek co-branding opportunities with famous zodiac animal figures. For example, the Kipling x Hello Kitty Year of the Tiger collaboration, celebrated this traditional festival with a creative and playful pop culture cat icon. This collaboration definitely put smiles on the faces of the young Chinese generation, as the tiger is a 'big cat'.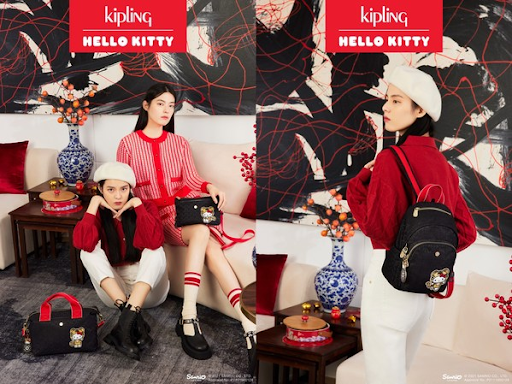 Luckily, there are many fictional rabbit characters with positive meanings. Here's a list of famous rabbits, for inspiration: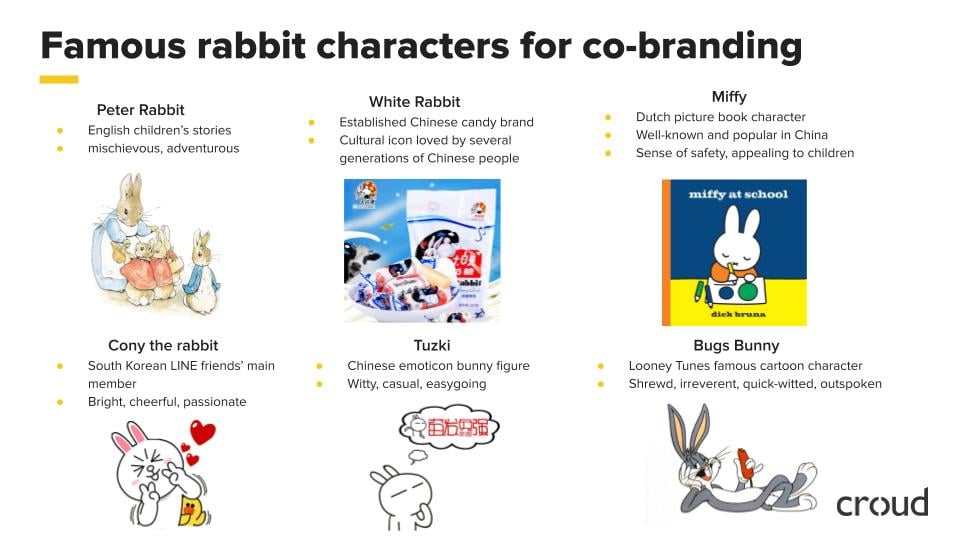 Luxury brand, Coach, has already explored this opportunity, releasing its collaboration with White Rabbit candy in November. This incorporation of local cultural elements into their products showed Coach's determination to market in a genuinely local way.

However, you'll need more than just tasteful product design and a co-branding deal sorted to succeed. It's important that you don't ignore the value of a great narrative.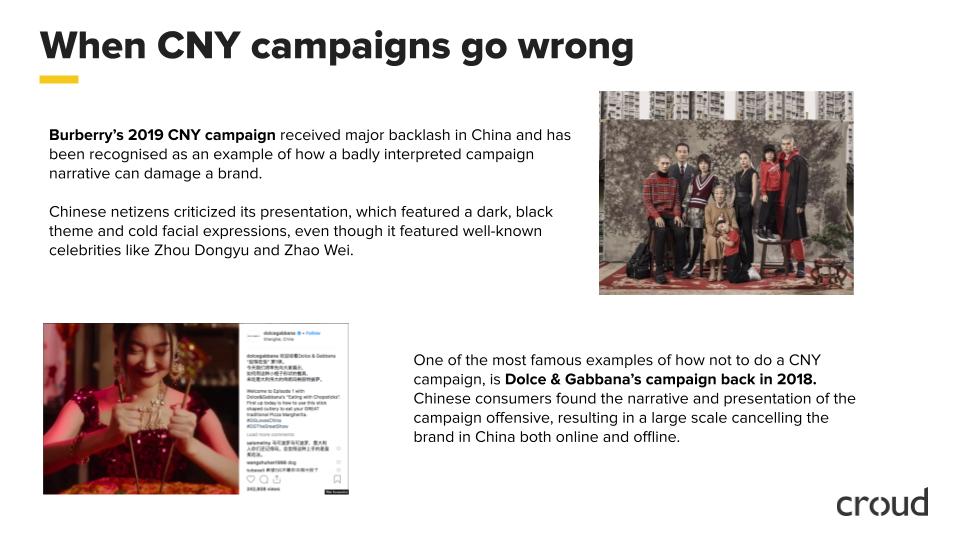 The good news is that the steadfast pillars of CNY - togetherness, family, home, outlook for the future, hope - never go out of fashion. Here are two success stories from BMW and Nike: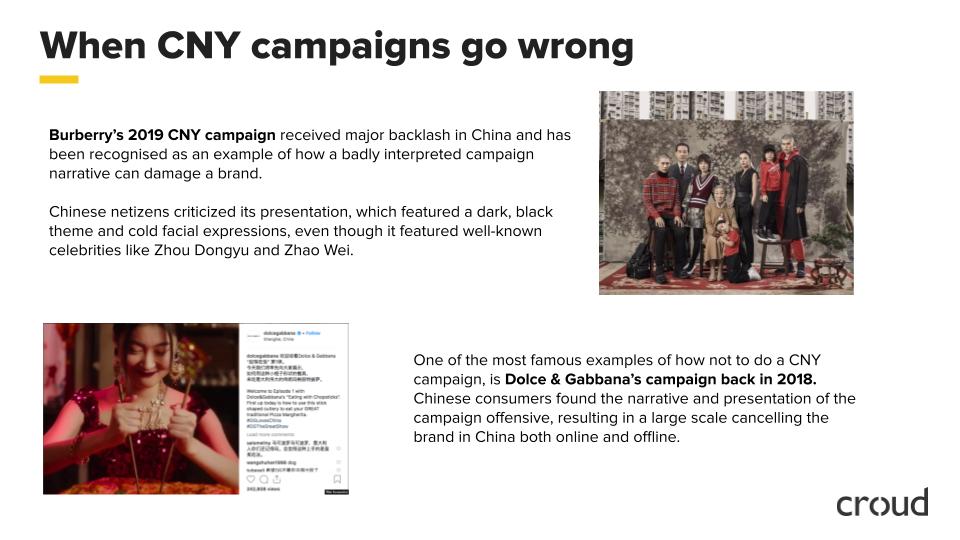 Chinese New Year is a major holiday in which families come together to celebrate and honour traditions. It is a time for family and togetherness, similar to how Christmas is celebrated in the West. To stand out during this holiday period, brands should go beyond surface-level marketing and consider the deeper meaning and emotions associated with the event. For example, brands like John Lewis have successfully stood out during the Christmas season by creating campaigns that tap into the emotions and values of the holiday. Likewise, brands that previously stood out during Chinese New Year campaigning, are those who are willing to dig deeper into the meaning of the event and authentically connect with consumers through meaningful and creative messaging.
Looking for ideas to kick-start your Chinese New Year campaign? Consider incorporating key events and traditions that are familiar to Chinese consumers. These could include the New Year's Eve dinner, dumplings, the Monster Nian, firecrackers, red envelopes, the CCTV New Year's Gala, or spring cleaning. By incorporating elements that are meaningful and relevant to the holiday, you can create a campaign that resonates with your target audience.
Create a standout marketing campaign
Before you roll out the standard festival marketing activities, don't forget that CNY marketing is actually quite competitive, because brands - either local or global - are competing for the Chinese consumer's attention. Here are a handful of effective online marketing ideas that will help you stand out in the upcoming Chinese holiday period.
Prepare a limited red packet cover
You may already know that sending red packets is a popular tradition during CNY, but did you know that the traditional physical red packet is out of fashion now? People are sending digital ones instead, so that wherever you are, it will arrive in seconds. 
Since 2020, the customised WeChat red packet cover has become one of the most popular CNY marketing ideas for all businesses, and a must-have for luxury brands like Hermes, Gucci, Dior and Mont Blanc. Its social, interactive and low-investment nature, as well as the strong cultural tradition context, make the WeChat red packet fit perfectly into online CNY celebration trends.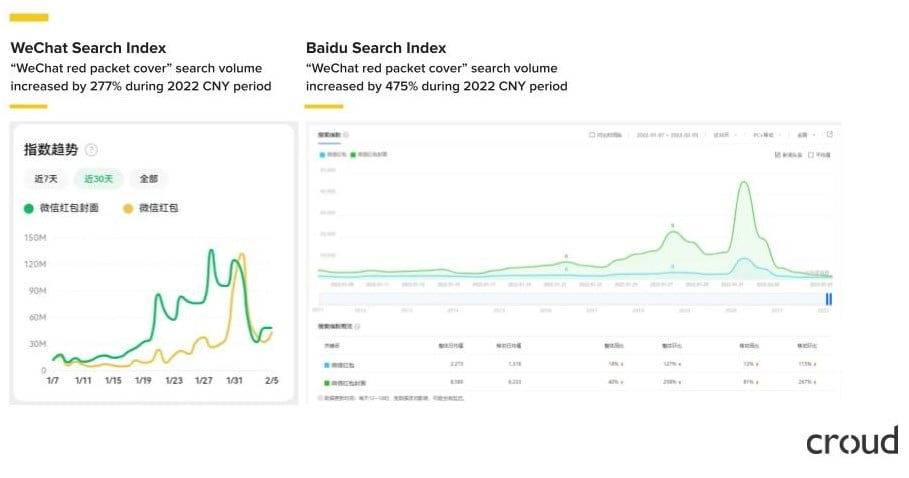 More importantly, being integrated seamlessly into WeChat's ecosystem, WeChat red packets can be easily connected with brands' WeChat official account, mini-program and Channel video account, achieving closed loop marketing.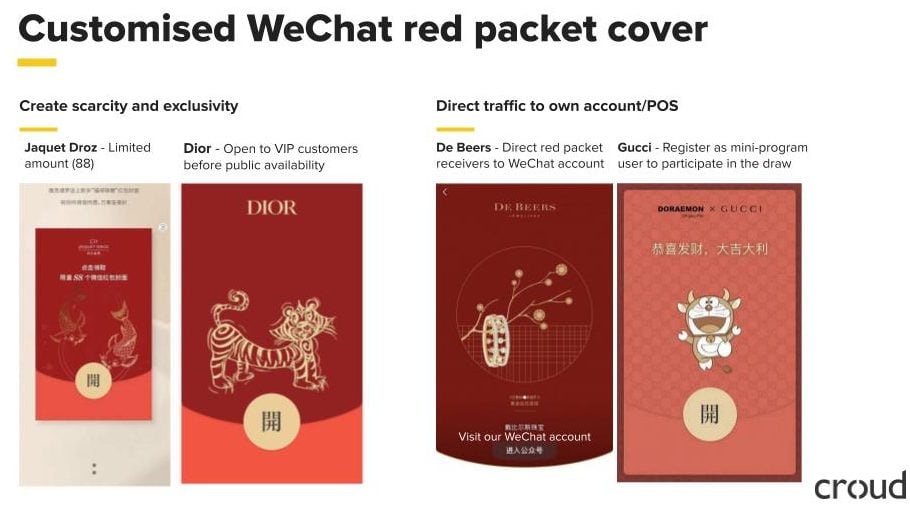 Gain more exposure on short-form video platforms
It's no secret that short-form video is one of the most consumed content types and has become a popular, must-have initiative for marketers. Your CNY marketing strategy is no exception. China's top short-form video app Douyin (equivalent of TikTok globally) has been soliciting and supporting brands to participate in CNY short video marketing campaigns in the past few years. During this period, almost all social media platforms' traffic policy will favour CNY-themed short videos to help brands get more impressions and engagement. 
Branded CNY short videos, sending holiday greetings and promoting your brand messaging are popular practices. BMW set a good example with its 2022 Year of the Tiger short video campaign. After posting across all BMW's own social accounts, it quickly went viral online, particularly resonating with younger audiences and building deep engagement. This content has brought BMW 1.7 billion Views on Weibo alone.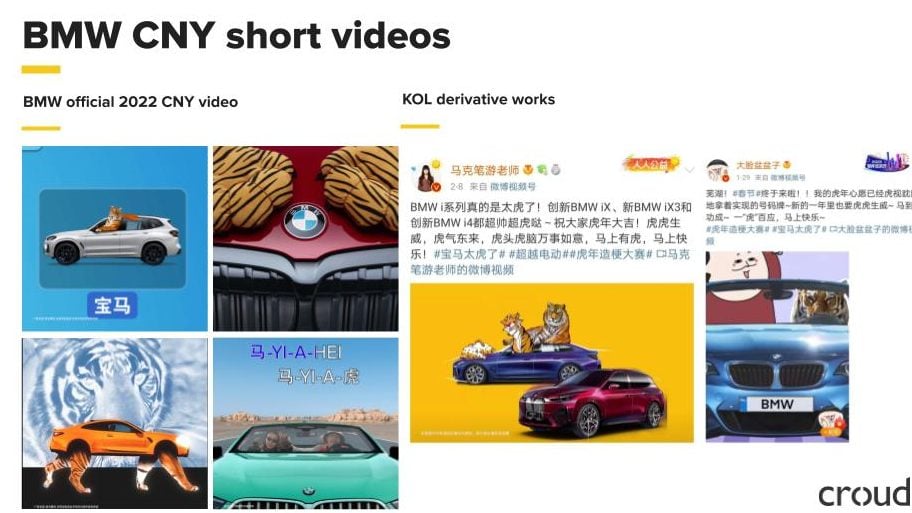 Livestream Shopping 
While livestream shopping might still be new in western markets, according to McKinsey, it accounts for 10% of Chinese e-commerce revenue. It's certainly more popular during the CNY holiday period when people spend more time on their phones. During last year's online CNY shopping festival, Douyin's overall livestream shopping session time accumulated 90k hours, and there were 467 million viewers in total.
If you're interested in taking advantage of livestream shopping, you'll first need to evaluate and select suitable products for this purpose. Clothing, food and beverages and household goods are the top-selling categories, and make sure your live streaming studio is set up with suitable CNY decorations and red colour schemes, to create a positive and festive atmosphere. 
If you have a higher budget, streaming with influencers or celebrities to leverage their audience base and attract more people to your channel can be a bonus.
Are you getting inspired by these exciting LNY marketing ideas and are ready to take advantage of this unique marketing opportunity? Are you interested to know more about how you could play them out efficiently in the upcoming Year of the Rabbit holiday? Find more about Croud's APAC services, and how we can support your Chinese marketing strategies, get in touch with us.