Introduction
The time we spend on social media continues to increase year after year. In 2018, the average time users spent on social media worldwide amounted to 136 minutes per day. This means it takes something quite extraordinary to grab people's attention and steer them away from endless scrolling.
To be truly thumb-stopping, brands need to think outside of the box and engage with their customers in new and inventive ways. We've picked out a few examples of brands who've managed to hit the nail on the head when it comes to paid social advertising.
1. Spotify Wrapped
In November 2019, Spotify launched its annual Spotify Wrapped campaign - this time to reflect the last decade of listening habits of their users. The bold out-of-home (OOH) campaign, which was advertised across the globe, showcased some of the weird and wonderful listening trends that arose over the past decade - including the launch of Spotify's 'Playlist of the Decade'.
This campaign also provided Spotify users, who have been using the app for at least two years, with a personalised 'Wrapped' experience. This highlight harnessed Spotify's data and insights to celebrate their listening habits over the last decade - including personalised playlists which were reflective of the user's listening data. Instagram and Facebook adverts also gave users the opportunity to discover how many minutes they spent listening to music over the last decade, as well as their most played songs and artists.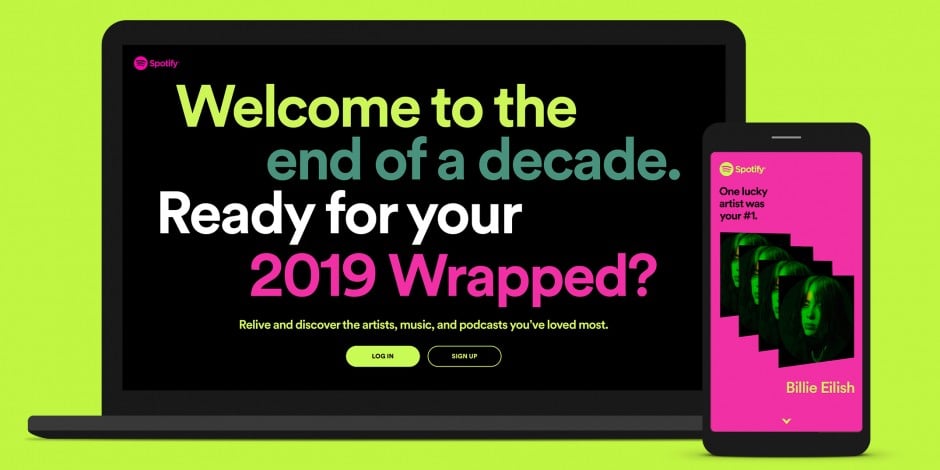 2. ASOS
ASOS recently came up with a creative way of driving awareness of their sale, by encouraging people on Instagram stories to tap the arrows and collect as many ASOS bags as they can. Although the user could essentially tap anywhere on the screen and still 'win', it fooled even the savviest of users, including our very own Chrissy James who had great fun playing along.
What makes this advert stand out from other paid social activity is that it leveraged the 'stories' feature of social media platform Instagram and encouraged users to take part in a challenge that would in return push them to engage with more of ASOS' social media content. In doing so, ASOS was able to attract an audience in a more creative way and evoke a memorable experience for their consumers.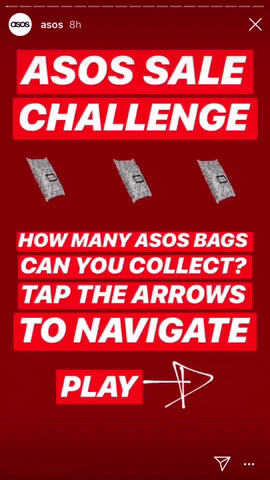 3. Refinery 29 - Midterm Elections
Refinery 29 took advantage of the poll feature of Instagram stories, raising awareness among their predominantly younger audience of the upcoming midterm elections in the United States, and encouraging people to check that they are registered to vote. With the aim of reminding users of important dates in their own home state through the use of geotargeting, they ran several variations of the story, prompting users to guess when their state's primary election was on the poll. This is a great example of a brand utilising new and exciting features of social media advertising to create innovative content.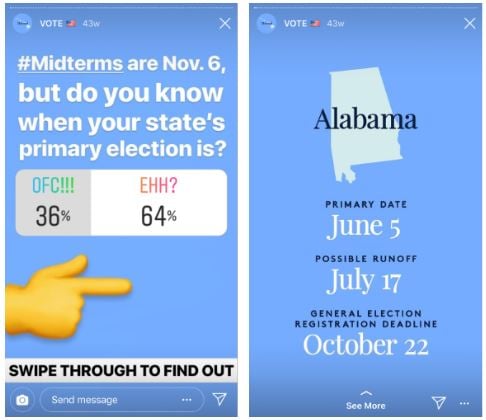 4. Calm app - Breathe
Guided meditation app Calm ran several adverts last year encouraging social media users to stop and breathe. The animations directed users to follow along and participate by focusing on their breathing techniques, which was used to further enforce Calm's message of taking time out for yourself.
These adverts also gave users an insight into what is available to them via the app itself. Interactively, Calm's advert is certainly a great way of catching people's attention and standing out from the crowd. But technically it also stands out as it's one of the very few adverts that ask a user to engage physically with the brand in that very moment.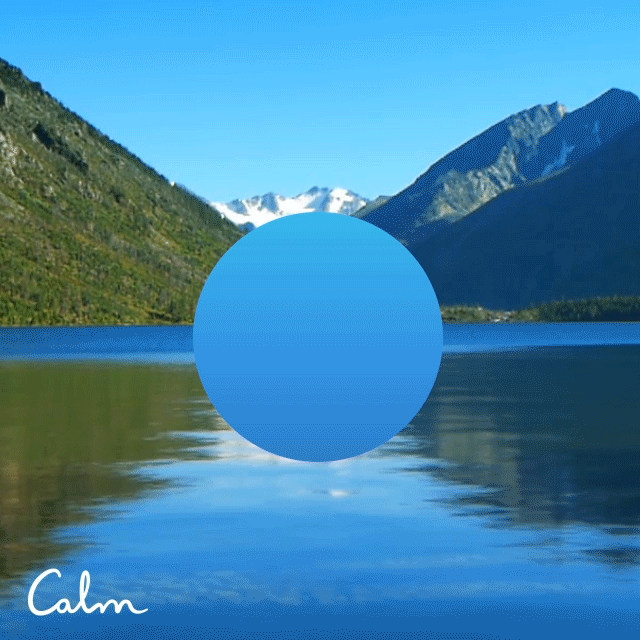 6. Oreo - Dunk in the Dark
Oreo's viral Dunk in the Dark tweet is one that has accrued a lot of attention. This particular advert demonstrates why brands need to be constantly on their toes and taking advantage of any opportunities they can. For instance, in 2013 during the Super Bowl, which is known as one of the most lucrative events for advertising, where commercials are almost as highly anticipated as the game itself, there was a power outage that caused play to stop for half an hour. In this short time, the social team at Oreo were able to create a concept that immediately went viral and was described in the Huffington Post as "one of the most buzz-worthy ads of the Super Bowl". The original tweet was retweeted 10,000 times in just one hour, proving just how effective quick thinking and creativity can be.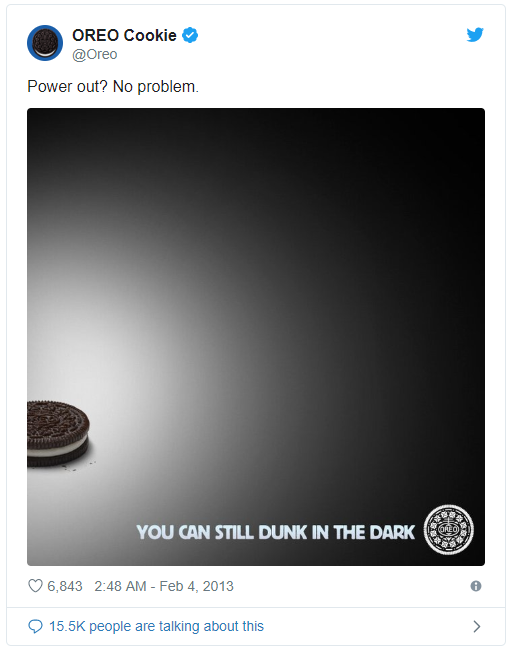 Ready to run your next paid social campaign?
Hopefully, these ad examples have shed some light on what the attributes of a top-tier paid social advert look like.
With social media platforms constantly updating their features and enhancing both the user and advertiser's experience, it has never been more important for brands to start experimenting with their paid social creatives, pushing boundaries and leveraging best practices to create killer adverts.
To find out how Croud can assist you with your paid social campaigns, get in touch.