Introduction
Just weeks after CFO Spencer Neumann announced that advertising was not in Netflix's future plans, the streaming giant has doubled back following reports that the company had lost subscribers for the first time since its steep period of growth in 2012. 
This news may be somewhat unsurprising, given their total debt currently stands somewhere close to $14.5 billion. With the entertainment industry only growing more competitive, especially as mega-corporations like Disney undercut their subscription fees, introducing ads in return for higher quality content seems like the only reasonable trade off.
So what does that mean for us binge-watchers, and more importantly, what impact is this going to have on the advertising world? Croud's Programmatic team explores what this move could hold for the streaming giant, advertisers and consumers alike.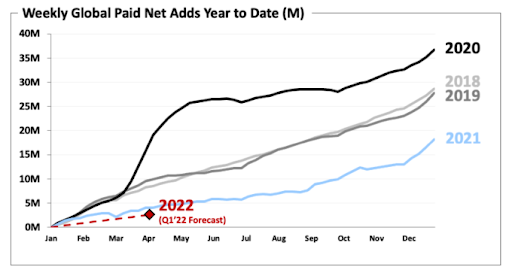 Felicity Cusack - Programmatic Media Director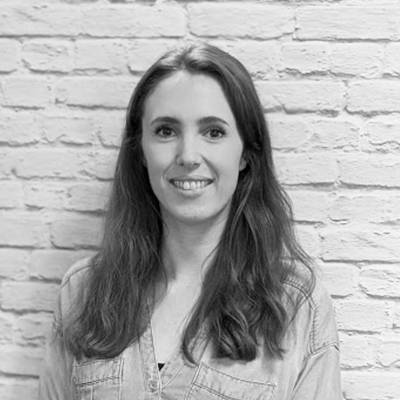 As an advertiser, the future of being able to access Netflix's content and data is pretty exciting. 
A crackdown on password sharing could mean an increase in emails that are used by smaller groups of people, helping improve second-party targeting; the possibilities of show and category targeting would be contextual targeting at its finest, bringing advanced opportunities for dynamic creative. Plus, Netflix is a leader in creating global trends (think of all the Squid Game content that was born on platforms like YouTube and TikTok, thanks to Netflix) meaning visibility for brands whilst the trend is developing.   
The success of an ad supported model will lie in the tech they use to sell this inventory - and if this will be The Trade Desk (TTD), as rumours point to. This would make sense if we see a fast turnaround; whether it will be the long-term solution is questionable though, and we may see Netflix start something of their own through whitelabelling or an acquisition. 
A major concern is the speed of the launch which could mean a loss of quality, both in targeting and creativity when the opportunities are so great. If quality falls flat, it could be an even bigger hole that Netflix digs for themselves.
Ultimately, it's an interesting, shot-gun wedding style turn of events that Netflix is making. The cynic within me wonders if this is as simple as a play to get subscription levels back up through the threat of advertising. As a Netflix consumer myself, that would work for me. 
Dani Rule - Programmatic Media Executive
This move to offer an advertising based video on demand (AVOD) model would put Netflix on the same level as some of its competitors like Amazon and Hulu. Personally, as a consumer, I feel this change is overdue. 
Like it or not, the clampdown on password sharing will force users to pay a supplementary fee for 'sub accounts' of up to two additional people outside of their home. I believe this will ultimately lead to watchers welcoming the AVOD tier with open arms.
Future Today conducted a study which found that more than half of U.S consumers preferred an ad supporting video service instead of a subscription video-on-demand (SVOD) service, as this was a way to reduce costs in a world where subscription based services are omnipresent. 
This lean towards the AVOD tier could open up a lot of possibilities for digital marketers in the Connected TV (CTV) landscape. For example, added range for CTV campaigns is a real possibility as we're able to tap into a new source of inventory. This, coupled with Netflix's first-party data, means we could access relevant insights into what a brand's consumer might have an affinity for - and with the tightening rules around data protection, targeting this way will become paramount. 
Although the anticipation for Netflix to open itself up to advertising is high, it's important to play the apologist. Can Netflix's data really compare to the likes of Amazon, a key player with multiple touch points throughout the consumer journey? 
Until the switch is flipped, Netflix has some big shoes to fill - and we're all watching to see what happens next. 
Luke Wakeman - Programmatic Media Executive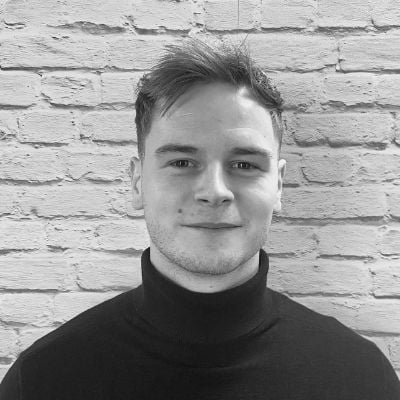 I think this presents an exciting opportunity for the world of digital marketing.
AVOD occupies a significant portion of CTV space and can change  the digital advertising landscape drastically. By combining the exposure of linear TV with the power of programmatic we could provide hyper-individualised ads at a substantially larger scale by tapping into a vast and more diverse inventory. This will also lead to advertisers being able to target previously inaccessible younger generations through traditional advertising methods. 
Ultimately though, the success of  this change will depend on the content and how the consumer reacts to it. Netflix is taking a considerable risk by introducing ads to a service that has always proudly promoted its ad free model - one of the biggest influences on the growth of CTV and the 'cord cutting' movement. 
But is increased quality of content enough for Netflix? After all, for every 'Stranger Things', we've also seen countless failed attempts to build franchises that aim to ensure long-term viewership. 
As for Netflix's competitors, there's much more of an incentive to keep tuning into multi-billion dollar franchises such as Marvel and Star Wars, regardless of whether or not there are ads. Can we say the same about Netflix? That remains to be seen.
Andrew Sandoval - VP Biddable Media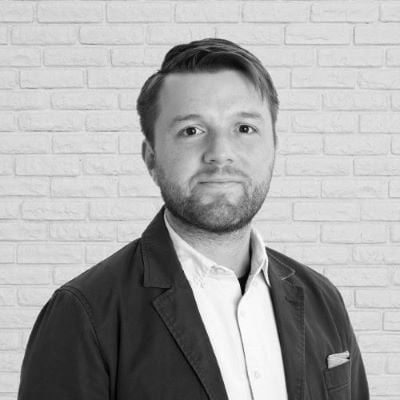 It's still early days, and we don't know how compelling the actual product will be. How are they going to paywall and tier? Would it be similar to Peacock or more comparable to Hulu? There's plenty of opportunity to innovate there and with the actual ad product.
In my opinion, one of the most interesting things is the possibility of TTD working with Netflix. If this rumour is true and that relationship is exclusive - or comes with any special privilege at all - this will give TTD some valuable inventory and a huge get for unified ID 2.0. 
At the same time, I don't want to overstate the value of that inventory. At the moment, 50% of the US is already paying for an ad-free Netflix experience - a number that might well fall if they crack down on shared logins - but does this really mean that the remaining 50% will instantly jump on board because they will introduce an AVOD tier? Watching trends from paid to AVOD and net new AVOD subs will be fascinating in general. While HBO Max made this same move last year, Netflix's massive subscriber base makes this feel uniquely intriguing.
Surrounded by its ad supported streaming competitors, Netflix's announcement of its plans for hasty change indicates a significant move in the industry. Even for Netflix whose identity was born from its ad-free model, the introduction of ads seems to be back with a vengeance whether consumers like it or not. Advertisers around the world are eagerly awaiting how Netflix will go about creating this change, but ultimately, only time will tell.
If you have any questions about the topics explored in this blog, or would like to learn more about how our Programmatic team can support your brand, please get in touch.