Google announced in April 2023 that they will deprecate first-click, linear, time decay and position-based attribution models for Google Ads and Analytics. This will commence in June 2023 and will transition to data-driven attribution (DDA) in September. 
Moving forward, advertisers and marketers will be left with only last-click attribution and DDA.
Why is this change important?
Google already started shifting to DDA in Google Ads as early as September 2021 and is now the default attribution model in Google Analytics 4.
The introduction of GDPR/UK DPA, along with increasing browser and OS restrictions have impacted digital media measurement and made multi-touch and position-based attribution increasingly difficult.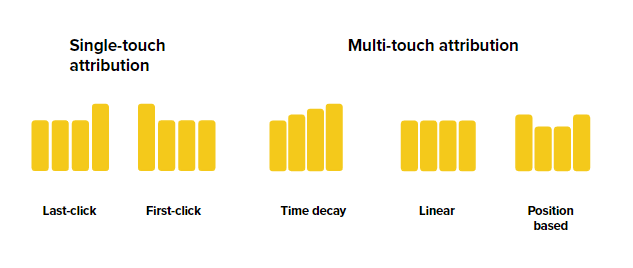 DDA models, also referred to as algorithmic or probabilistic attribution models, assign credit for conversions in a less prescriptive way than the model that Google is deprecating. DDA models are presented as being better able to capture the value of advertising. This type of model analyses both converting and non-converting user paths, and adapts the amount of credit assigned to events preceding a conversion, based on the conversion rates observed across these two groups of users.

What is the immediate impact?
Loss of options
Whilst the attribution models that are being deprecated don't seem to be widely in use across advertisers (last-click and DDA being the most common models in use), some of those models (first-click in particular) were used to drive insights, in order to understand the impact of upper funnel campaigns that are not designed to directly drive conversions. 
Expect fluctuations in attribution reporting
For advertisers that have been leveraging one of the attribution models that will be deprecated, they will experience a switch to DDA, and may see campaign and channel credit fluctuate off the back of this change in their account. 
For advertisers that have been leveraging Campaign Manager as their reporting source, no changes are expected at this stage, though we anticipate updates to Floodlight attribution models. 
Data analysis and visualisation
The loss of those models will probably impact data analysis and visualisation that have been relying on them. Advertisers and analysts will be left without options and may need to explore more advanced solutions such as causal impact studies and media mix modelling. 
An ideal attribution model for everyone? 
The move to DDA is giving the opportunity to all advertisers and marketers to cover all use cases and fit their needs. The new model allows marketers to focus on the delivery of their campaigns whilst relying on one of the most advanced attribution models in the market. 
For advertisers that have previously been using last-click attribution, it's important that they switch their mindsets to the new predictive (and modelled) era of attribution and measurement.  
Google is at the forefront of attribution technology and we can be certain that further refinements will be made over time to account for the challenges all advertisers face when it comes to user privacy and measurement.
Get ready for the predictive era
Advertisers should prioritise the tools and features that help improve conversion reporting and modelling across their different platforms. The move to DDA models across Google platforms is the first step toward an era where measurement and modelling is going to be increasingly predictive, through the power of machine learning and artificial intelligence. There will be no going back, and we can expect the likes of Microsoft and Facebook to follow the same approach. 
If you are affected by these changes and would like to get a better understanding of how your marketing activities contribute to the success of your business, get in touch with our team.