I was recently reading an article on Dynamic Search Ads (DSAs) published by Search Engine Land that explored how to create, analyse and optimise the ad type. One area that would be useful to add however, is the tactic to help scale your DSA approach whilst maintaining an explicit level of control. DSAs serve ads based on the content on your web pages, however, websites are alive and frequently change - including their product or service offering. 
Below I delve into how we can take our DSA structure one step further by leveraging a feed - an approach that allows you to underpin both relevancy and control when launching the ad type.
What is a Dynamic Search Ad type?
Dynamic Search Ads are an ad-type where the targeting is based on the content of a designated section of your website, rather than specific keywords. As Google prioritises consolidation and automation, DSAs have proven to be an effective tool for increasing the growth of your account, even more so as 15% of Google searches are new.

A feed-based approach to DSA targeting allows you to target your ads based on the specific information in your product or service catalogue that is defined via a Custom Label. This can be more effective than targeting based on the URL subfolder, as it allows you to precisely match your ads to the products or services that a user is searching for.
Leveraging this approach will enable you to have explicit control over the URLs you're targeting whilst maintaining a level of control that the other approaches may not allow. This can then help you to align to a business-wide goal such as being more aggressive towards a certain set of products. This can be especially useful if you have a large number of products or services and need to make frequent updates to your targeting.
What's the use case?
If hypothetically you're targeting the subfolder '/shoes/blue' as a dynamic ad target, what happens if overnight the site expands? Or if the content team launches a new blog to support that product appending '/blog' to the URL string we're targeting? I can tell you - an increase in unplanned and potentially irrelevant traffic. 
The feed approach allows you to categorise your URLs in a more comprehensive way. Say, for example, you had a Top Product Campaign where all products within the campaign are products that fetch a high margin. Why not reflect this into the Custom Label? Labelling the URLs that are top products would allow you to explicitly target these items so we can bid more aggressively toward them and less aggressively towards products that fall outside that label. 
There are naturally more ways to leverage this approach and hopefully the above will give you food for thought on how you approach your DSA strategy. 
How to do this?
Leveraging a feed-based approach allows you to apply a custom label to each URL you wish to target, ensuring that the DSA won't target any other URL you haven't defined. To do this, follow the steps outlined below:
1. Source a list of URLs that you wish to target.
2. In Excel, create two columns, one titled Custom Label and another Page URL. These two naming conventions are necessary to ensure the upload is successful.
3. Categorise your URLs accordingly. In the below example I have categorised the URLs by Value (leveraging Top, Medium and Low). I have also added the colour by using a ';' to define that there are two labels to be associated! 

4. Once you have categorised your Excel, save it as a .csv and upload it to business data. Follow the below to upload!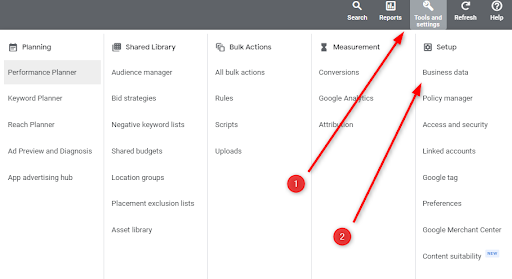 5. Once you've uploaded your feed you need to make sure that your DSA campaign/Ad Group is using the feed as the source of its targeting. This is a super important step.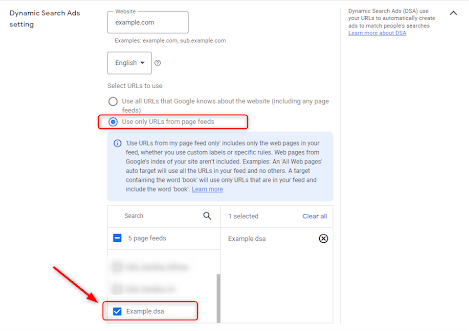 6. Finally, go to your DSA campaign/Ad Group navigate to the Dynamic Ad Targets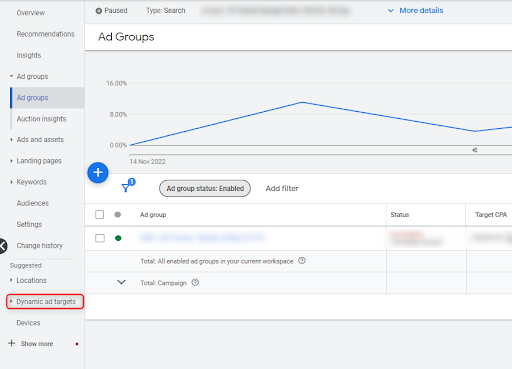 7. Add a new target, be sure to select 'Custom labels from the feed' and add the label you've implemented in your .csv file.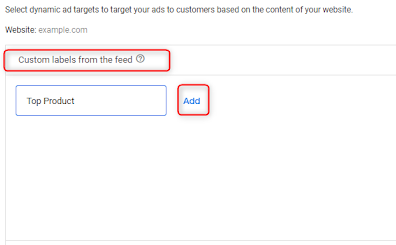 Dynamic Search Ads are a powerful tool that can greatly benefit your account and ultimately, your business. With that said, it's incredibly important to align the campaign and its targeting with wider business goals. Hopefully, the tactic outlined in this blog gives you the tools to be able to accurately segment and target different URLs, whilst still aligning to those wider business goals. 
If you need any help with your DSA tactics or wider PPC strategy, please don't hesitate to get in touch.