In our recent Croud Academy Live webinar, Croud's Data and Adtech Strategy Lead, Benoît Le Gendre, presented on how you can efficiently use Google's Search Ad 360 platform to boost performance across paid search campaigns. Below is a summary of the webinar, whilst you can also watch the webinar here.
If you are looking to make your paid media activity more effective, Search Ads 360 (SA360) is probably the platform that you should be using. Whether you are a media agency or managing your activity in-house, Search Ads 360 has been designed to help you get more from your PPC activity. Most importantly, SA360 will make managing your paid search activity more effective and make reporting across multiple and complex accounts easier. Here we explore the different ways that SA360 can help you achieve this.
Let's look at the broader picture: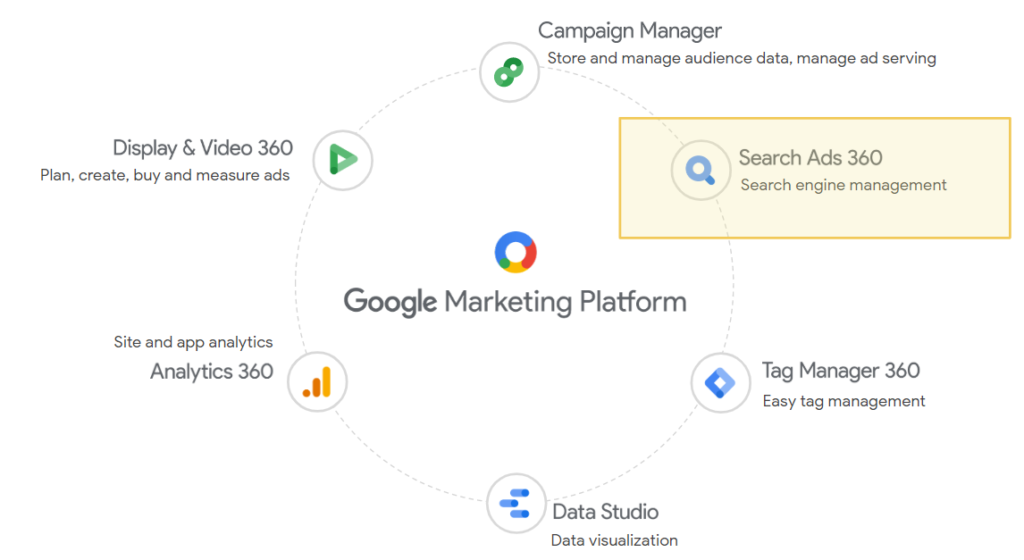 SA360 is part of the Google Marketing Platform Stack and is designed to take advantage of all Google products and services. SA360 is the search management tool designed to manage and optimise search campaigns across multiple accounts and engines. 
Consider the ideal setup for your activity
If you are looking to use SA360, you should consider how you are going to set up your activity within the ecosystem. If you are considering it, you are probably looking to consolidate activity and the first consideration is how you are currently reporting or how you are looking to report in the future. 
You should be considering three elements: 
Your geographical coverage - Are you covering the entire world or just a region/market
 Who needs access to the data - What are the stakeholders that will be using the data and how you are going to share and manage the access?
The different business lines - are there multiple brands or services by which to aggregate sales?
Taking this into consideration, here are a couple of examples to setup your activity on SA360.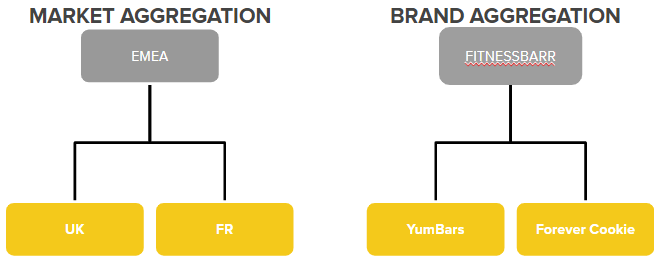 Additional important considerations include how you are going to integrate third-party data into this structure and finally, the scalability of your setup in the future. 
Get more insight from your PPC activity with floodlights and custom variables
The key to understanding SA360 is Floodlight tracking which is the unique conversion iframe or image tag that you install on a conversion page in the advertiser's site. Floodlights can be used to track multiple goals on your site such as actions (form fill, download on-site) and transactions (product purchase and revenue). They can be used to gain more insight and pass on more information with each conversion event on your site by using custom variables.
The Information taken from this order will be available directly in SA360 if you have set up custom variables.
Use your marketing budget more effectively and improve performance with Smart Bidding
With SA360, you will be able to leverage Google machine learning and step back from manual optimisation by setting a target based on your core KPI. With Floodlights in place, you will be able to optimise toward the goal that you have set up for your campaigns. 
Smart bidding will take a number of signals such as landing page, keyword semantic, creative, account structure but also audiences and time of the day. It will also optimise your audiences, location and devices if you choose too. 
Based on your goal you have the choice of different bid strategies:
What can you expect from first-party data integration in terms of performance?

If you want to combine budget management and performance, SA360 has a unique feature called budget bid strategies that will take your budget into consideration and the goal that you will set to optimise to. You can use this feature if you have a strict budget every month, for example, or if you have a budget allocated to certain campaigns. Budget bid strategies will take control of your bids and also your campaigns budget. 
Recently, SA360 released Auction Time Bidding which gives the ability to push floodlight data to Google ads and use the Google Ads Algorithm to optimise towards your goal. This has the benefit of giving you the ability to review search queries in Google Ads if you are used to doing it this way.
An additional feature to inform SA360 bid strategies is the ability to adjust toward expected change in seasonality. For example, if you have a promotion coming up and expect the conversion rate to increase, or if you expect performance to decrease due to external factors such as bank holidays. You can also inform your bid strategies to exclude a period of time from consideration in the event, for example, your website was down for a day or two or if tracking would break. 
These features are really important and widely used for all our advertisers at Croud.
Automate and scale your activity with Inventory Managed Campaigns
For many companies, the challenge is around the scalability of their activities. This is specifically the case in a number of industries such as retail, airline companies or real estates that have large and dynamic inventories. Inventory managed campaigns will give the ability to target specific keywords for every item you sell with a price-driven message.
This is achieved using two types of feed, usually a retail feed or a non-retail feed. Both names speak for themselves with the first one being the easiest one to work from in the majority of cases. With inventory managed campaigns, you will be able to automate the creation of campaigns, ad groups, keywords, ads & sitelinks based on your feed. 

Retail feeds are mostly used by retail/ecommerce companies and are often linked to your Google Merchant Center if you have been running shopping campaigns to promote your campaigns. SA360 inventory managed campaigns will enable and pause specific keywords and products based on your stock.
Non-Retail feeds are mostly used, for example, by airline companies or hotels. They can have more flexibility to them as they are usually created from scratch taking as much business information and needs. Building a non-retail feed takes a little bit more planning and thought than retail feeds but will enable you to fully automate your accounts by building campaigns and using rules based on inventory.
Unified insight & external data integration
With SA360, you will be able to digitally mature your business and your marketing activity by moving to Data-driven attribution, but why should you?
The journey path to a user taking the action you want on your site usually involves more than one touchpoint. Measuring your conversion by looking at the last touchpoint in isolation is not giving value to those previous touchpoints when someone is considering buying a product. Data-driven attribution will assign weighted credit to clicks that led to a conversion for a significantly more robust understanding on what terms drives a user to meet your goals.
SA360 will offer the ability to either create a data-driven attribution model by automatically grouping your activity or you can specify labels to segment your search activity.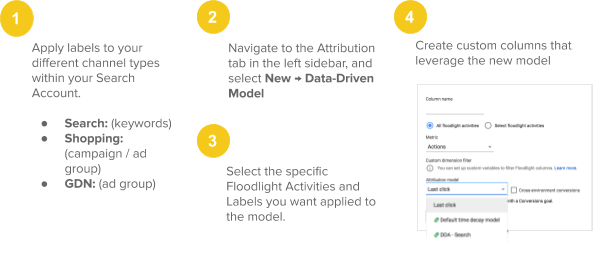 After creating your new data-driven attribution model, you can go back to create a new custom column to compare performance based on the last touchpoint or with data-driven attribution to inform your strategic decisions. These models are only for search and will, therefore, work at their best when several activities such as search, shopping and GDN activities are combined. 
Paramount to all of these features, SA360 is the tool that will help you and your teams work more effectively and collaboratively in a more agile way. By automating your accounts, precious time will be saved from manual tasks and optimisations allowing you to focus on the more strategic elements such as testing and learning. 
If you'd like to discover more about Search Ads 360 or have our experts provide an audit of your accounts then please get in touch.