Amazon has extended its video advertising capabilities in a positive move for small and medium-sized enterprises (SMEs). Learn and leverage how you can grow your brand on and off Amazon with the recently launched Sponsored Display Video feature.
Amazon's first venture into video advertising appeared through the Sponsored Brand Video (SBV) feature in 2019. It was a disruptive launch which provided Amazon sellers with the ability to differentiate themselves from competitors, and share their story and brand values. Ultimately, brands using SBV were able to cut through the noise and drive engagement, with a strong uplift in traffic and conversions versus traditional Sponsored Brand campaigns.
Sponsored display video (SDV)
Announced at the 2022 Unboxed Amazon Conference, brands' video capabilities are now extended to Sponsored Display, Amazon's upper funnel campaign type. On the back of SBV's success to date, this is a clear signal that Amazon believes video will play a big part in brands' Amazon Advertising strategy throughout 2023.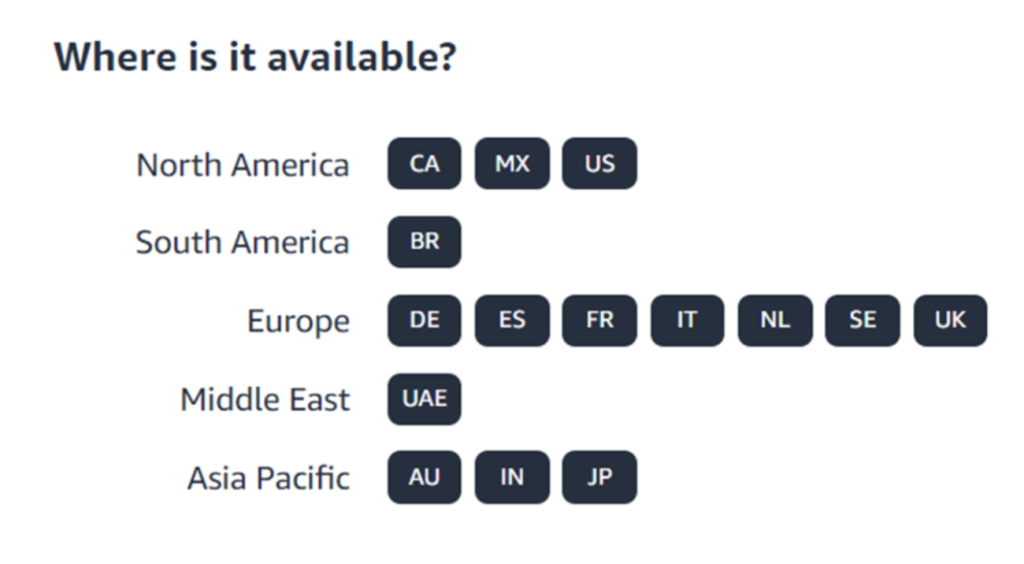 How is SDV different?
1. Merging upper and lower funnel 
Sponsored Display (SD) campaigns themselves are Amazon's upper funnel campaign type, designed to reach new and broad audiences as part of raising overall brand awareness. 
Traditionally, Display drives strong awareness for new-to-brand shoppers and provides long-term value, although with a lower average return on ad spend (ROAS). Conversely, SBVs have proven highly effective at generating high return as seen in this Amazon approved case study, generating an above average 3.3x ROAS.
This video update is therefore unique as Amazon are merging conversion-generating sponsored videos with visibility focused campaigns. Together, SDV has the potential to both increase engagement amongst larger audiences and increase conversions, making your large SD audiences more productive and profitable, whilst spreading your brand message further through bespoke content. 
2. Off Amazon targeting – testing affordable programmatic capabilities
Sponsored Display Video includes both on and off Amazon placements which were previously reserved for higher paying Amazon programmatic users.
This includes Amazon sellers now having unfettered access to off Amazon placements across Twitch, IMDb, Fire TV and other owned and operated platforms that form Amazon's growing advertising ecosystem. Twitch alone generates 31 million global daily visitors, representing significant opportunity to introduce your brand to wider audiences and increase conversions within a centralised Amazon console.
Tapping into larger off Amazon audiences through SDV represents a more affordable alternative for SMEs seeking to spread their reach. Amazon's off Amazon targeting through self-service design-side platforms (DSPs) requires substantial spend. This SDV update allows you similar off Amazon advertising real estate and the benefits of new audiences without committing to high capital.
Targeting tactics
We recommend testing the full range of targeting options now available for SDV. We're testing each across our client base and will hone in on those that prove more effective based on custom key performance indicators. 
Targeting tactics include product targeting and Amazon's comprehensive 'audience' pool with a more detailed breakdown shared at the bottom of this blog.
Bidding tactics are an essential part of campaign set up and ensure your activity is specific to your end-goal. They include:
Optimise for reach (VCPM – cost per 1,000 impressions) 
Optimise for page visit (CPC – cost per click)
Optimise for conversions (CPC- cost per click) 
Key considerations
Be careful with spend, bids and targeting tactics – don't over stretch by targeting the full range of targeting options. Test and learn. 
Reporting is limited – brands aren't currently able to attribute revenue according to the exact off Amazon placement such as Twitch, IMDb and Fire TV. Although currently in Amazon's hands, we believe this will be provided in 2023.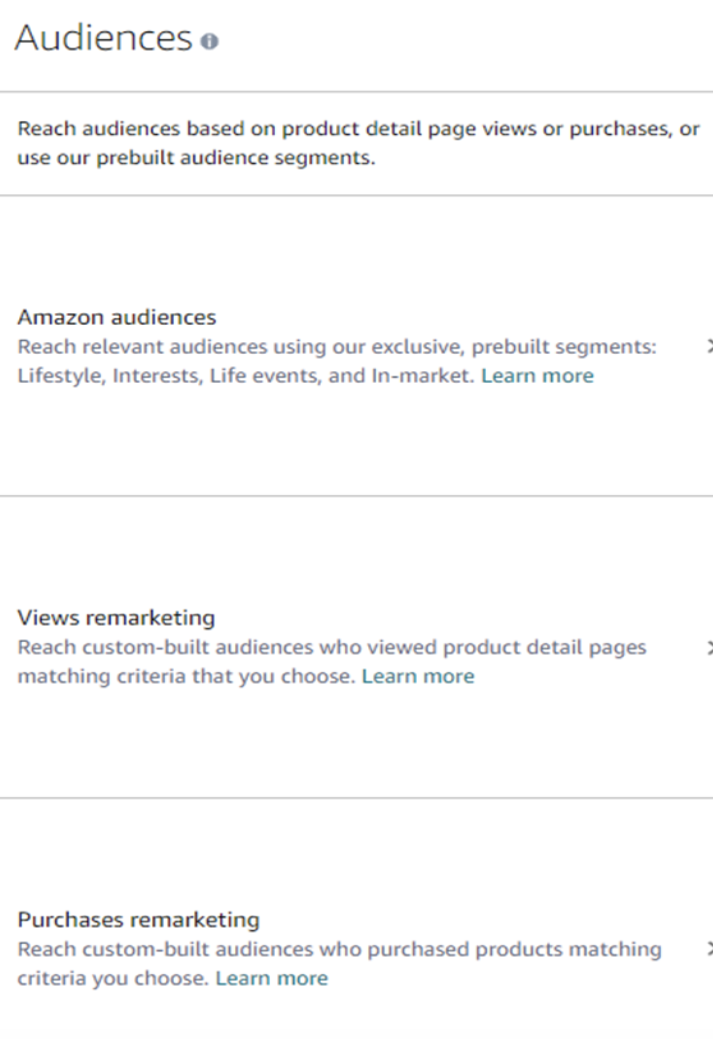 Key takeaways
Amazon's Sponsored Display Video feature offers a new window of opportunity for brands to leverage to drive their marketing efforts forward. If you are looking to implement SDVs into your Amazon marketing strategy, here are a few key takeaways:
Merging conversion-focused ad videos with awareness-focused SDmay make larger audience pools more productive as upper funnel meets lower funnel, potentially producing higher new-to-brand customers and ROAS compared to SBV.
SDV off Amazon targeting allows brands to essentially 'test' DSP services by using Amazon-owned and operated systems including Twitch, Fire TV, IMDb and more, without the DSP fee.
Extensive targeting options including views and purchase remarketing with an extended lookback window, allows us to use more data, more productively.